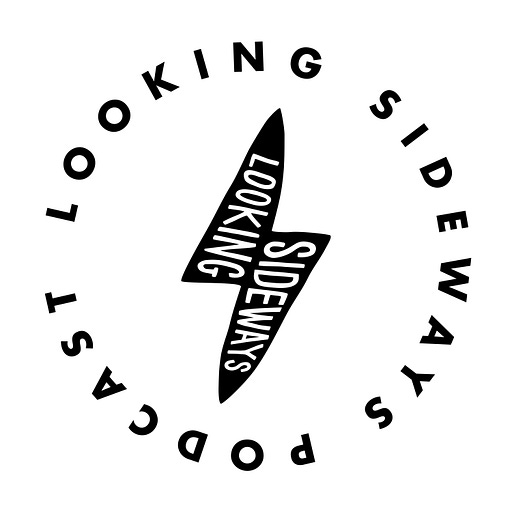 Apr 2 • 56M
Type 2: Episode 030 - Jenna Johnson
The President of Patagonia Inc on what the next 50 years holds for the company
Presented by Matt Barr, Looking Sideways is a podcast about the best stories in skateboarding, snowboarding, surfing, and other related endeavours.
"We all have come together here at Patagonia because we believe in a thriving future that is going to require humans to come back into balance with the natural world. And how do we do that as a business? How do we emulate what we need to do on a really big scale? Um, and you get a group of a couple thousand people together around the world who all believe in that same thing and are curious."
Type 2 is a podcast from Looking Sideways in association with Patagonia that explores the intersection between the outdoors, action sports and activism.
And after four years - this is the final ever episode of Type 2! And what a fitting guest I've got for this landmark episode - Jenna Johnson, current President of Patagonia Inc.
---
Jenna is a Ventura lifer, a proud product geek, and somebody who has ascended the ranks from shopfloor to her current status at the very top of the company.
---
---
Today, she's one of the senior leaders at Patagonia, one of a handful tasked with actually delivering that recent 'Earth is our only shareholder' announcement. Indeed, it was Jenna, if you recall, who set the tone at the announcement itself with her 'We're here to talk about a really big fucking deal' line.
All of which makes Jenna herself kind of a big deal. Of course, we covered her career, and her path to her current role. But I was really interested in getting her take on some of the themes I began to discern during my time at Patagonia HQ. How the concept of 'product activism' has always been a key tenet of the company philosophy. How all the 'it's a tax dodge' criticisms levelled at the company last year are nothing new. And whether 'the announcement' signals a shift into a more overt form of campaigning leadership as the company celebrates its 50th anniversary.
It's a good one, this. Massive thanks to Jenna, Corey, Corley, Alex, Louise, Ryan and Jelle for all the help with this episode. And to my Patagonia Europe family for all the help and encouragement during this last four years of Type 2 episodes.
---
Looking forward to hearing what everybody thought of my conversation with Jenna and the final episode of Type 2 - why not leave me a comment?
Looking Sideways is proudly ad-free and reader and listener supported. Thanks to all my paid subscribers, who help keep the podcast and newsletter free for everybody. To support Looking Sideways with a free or paid subscription, click below: