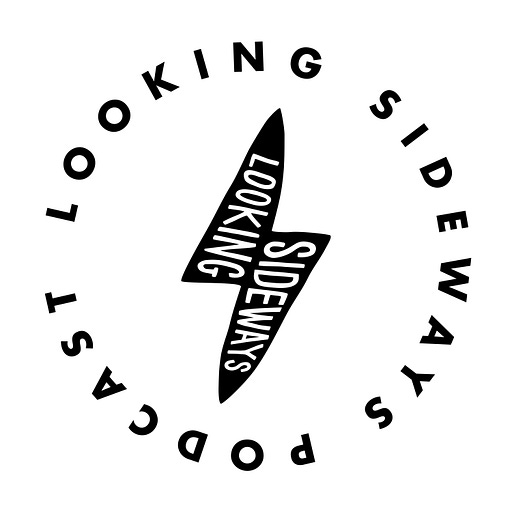 Dec 14, 2022 • 1HR 9M
Type 2: Episode 028 - Lewis Arnold and Chris Nelson
Type 2 is a podcast from Looking Sideways in association with Patagonia that explores the intersection between the outdoors, action sports and activism.
Presented by Matt Barr, Looking Sideways is a podcast about the best stories in skateboarding, snowboarding, surfing, and other related endeavours.
This week's episode is a double header with my friends Lewis Arnold and Chris Nelson, two absolute stalwarts of the UK surf community who for the last three years have been working hard on their investigative film The Big Sea.
And it really is an extraordinary piece of work - an investigation into surfing's 'dirty little secret', as they put it: the industry's relationship with neoprene. Neoprene is the market name for chloroprene. Chloroprene is produced by a company called Denka in a factory in St.John, Louisiana, which emits levels of chloroprene that the EPA has found to be carcinogenic, and so deadly to the local community that the area has become known as 'Cancer Alley'.
The Big Sea is many things: a shocking environmental documentary; a cold-eyed juxtaposition of surfing's public image with this shabby truth; an investigation into the socio-economic factors that have led to this situation; and an exploration of the hidden hypocrisies that prop up our lives in the west, with surfing's relationship with neoprene one metaphor for this wider unspoken reality.
And it is also an exploration of activism in its many forms, from the dogged fight for justice headed up by local St John Parish campaigners such as protagonist Robert Taylor, to Chris and Lewis's own independent efforts to bring this story to light over many years in the face of industry indifference and suspicion.
As such The Big Sea has the power to reframe the conversation about surfing environmentalism and drive real tangible change in a way that will benefit real people in real communities. No wonder Surfers Against Sewage co-founder Chris Hines calls it 'probably the most focused 50 minutes of environmental and social campaigning by surfers ever.'
As you can tell, I was blown away by the film, and especially the way Lewis and Chris have marshalled these disparate threads into an elegant, impactful 50 minute film. As soon as I saw it I decided to chat to them for this episode of Type 2. We talked about the entire thing - how they heard of the story, the three-year mission to bring it to life, what the entire saga says about surfing and our relationship to environmental issues, and what change they hope to inspire. You can also find out how you can help the duo finish the film, and bring it to the wider audience is so richly deserves. Hope you enjoy this episode.
New episodes of Type 2 are released every four weeks through my Looking Sideways channel. Hear it by subscribing to Looking Sideways via ApplePodcasts, Spotify or any of the usual other podcast providers. Thanks to Ewan Wallace for the theme tune, and to my editor Fina Charleson.
Enjoyed this episode? Got a view on the issues raised?