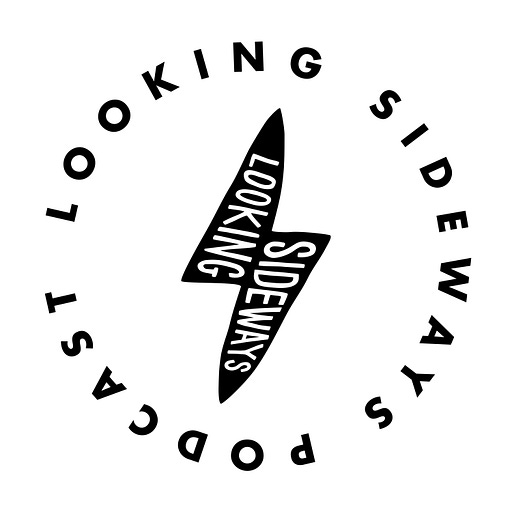 Sep 23, 2022 • 54M
Type 2: Episode 027 - Keme Nzerem
Type 2 is a podcast from Looking Sideways in association with Patagonia that explores the intersection between the outdoors, action sports and activism.
Presented by Matt Barr, Looking Sideways is a podcast about the best stories in skateboarding, snowboarding, surfing, and other related endeavours.
"We are increasingly aware that the construction of the outdoors, as a concept, has historically been the gnarled, wizened white guy in a puffer jacket and a beard, enduring the most inclement of conditions – it's about conquest. It creates a culture that explicitly and implicitly says if you are a sixty year old woman of Pakistani heritage and don't have an athletic build, this isn't for you. That's just not okay in 2022"
This week's guest is skier, cyclist, journalist, news correspondent and broadcaster Keme Nzerem. Keme's a passionate outdoorsman and has been involved in the outdoor scene in the UK for years, notably as head judge at the Kendal Mountain Festival, and more recently as an articulate and passionate spokesperson on the topic of diversity in the outdoors.
For the last two years, Keme, myself and a big group of individuals, agencies and brands who work in the European outdoor and creative industries have been involved in the establishment of Opening Up The Outdoors (OUTO), a not-for-profit initiative that seeks to further the continued inclusion and enjoyment of outdoor spaces by people of the global majority.
As a group, we came together in the wake of the Black Live Matter protests, with the goal of doing something tangible to help create an outdoor community and industry that is truly diverse, equitable, anti-racist and accessible.
To do so, the OUTO group partnered with entrepreneurship organisation Hatch to introduce the OUTO Changemaker Programme. As you'll hear, we decided to try and help existing grassroots organisations by offering selected groups expert-led masterclasses, peer mentoring, business coaching and skilled consulting, and are joining other entrepreneurs and leaders from diverse sectors.
With the first cohort (which featured groups such as Black Trail Runners, Muslim Hikers and Wave Wahines) safely through the programme, OUTO officially launched at the beginning of September 2022. So to mark the occasion and to go into the concept in more detail, I headed up to London to see Keme and chat the whole thing over.
As you might expect from one of the UK's most respected broadcasters, Keme is a peerless communicator and it was an absolute pleasure to discuss the OUTO story with him, as well as understand his own relationship to the issues OUTO was formed to help try and resolve.
Keme is a great friend of the podcast, and over the years I've been endlessly inspired by his leadership. I enjoyed our conversation greatly and I hope you do too.
New episodes of Type 2 are released every four weeks through my Looking Sideways channel. Hear it by subscribing to Looking Sideways via Apple Podcasts, Spotify or any of the usual other podcast providers. Thanks to Ewan Wallace for the theme tune, and to my editor Fina Charleson.