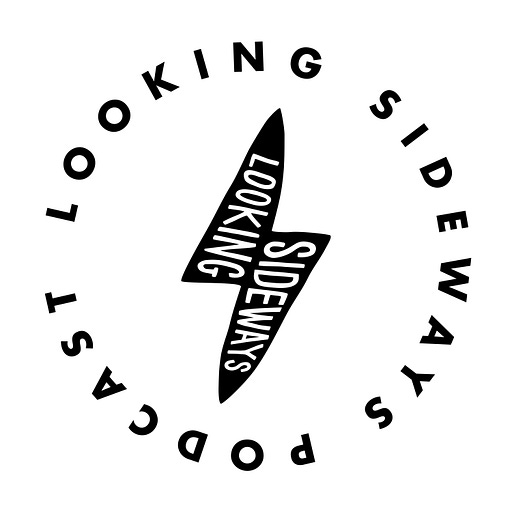 Sep 14, 2022 • 56M
Type 2: Episode 026 - Soraya Abdel-Hadi
Type 2 is a podcast from Looking Sideways in association with Patagonia that explores the intersection between the outdoors, action sports and activism.
Presented by Matt Barr, Looking Sideways is a podcast about the best stories in skateboarding, snowboarding, surfing, and other related endeavours.
"I'm very hyper-aware of my privilege and background, so I didn't feel like I was the right person to be speaking on these subjects. But people kept on asking me. I realised I was doing everyone a disservice by saying 'No, I'm not going to talk publicly'. It didn't mean someone else was going to step in to that space, so I needed to find a way that I would be able to support other people's voices"
This week's guest is Soraya Abdel-Habdi, a writer, artist and activist from Hampshire who is the founder of All The Elements, which she describes as a community working to increase diversity in the outdoors.
I first met Soraya at the Kendal Mountain Festival in November 2021 through our mutual friend Phil Young, and have since followed her work closely. The idea behind All The Elements is in its way pretty similar to what I do with Looking Sideways and Type 2. It's about sharing knowledge and ideas, and pooling resources, in the hope that the community as a whole will benefit.
This type of approach is particularly important when it comes to the conversation around diversity and equality, particularly in the outdoor space. Over the last two years, groups such as All The Elements have been quietly helping to shape this conversation in positive and powerful ways.
It wouldn't be possible to produce Looking Sideways without support from readers and listeners. Subscribe below to support the show
You can also say the same about Soraya herself. Soraya's story underlines just how important taking that first step truly is. The importance of forwards-movement as a means of navigating life is a perennial topic of conversation on Type 2 and Looking Sideways. Hell, it's what Yvon's words at the beginning of the show are all about. Soraya's story underlines the significance of this. After all, as you'll hear, there was no masterplan in place. Just a desire to explore the issues Soraya is passionate about, take some positive action, and follow the path where it leads. The results today speak for themselves.
Incidentally, that's one reason why I was so happy to hear about the way Soraya had been partially inspired to take action after listening to my episodes with Phil Young a couple of years ago. Stories like that keep me going, and confirm that it's always worth lobbing that first stone into the pond. You really never know where those outward ripples will lead.
I'm a huge fan of Soraya and her work, and I'm really intrigued to see where she takes things next, especially following her participation in the Opening Up The Outdoors incubator programme, which we discuss during outrconversation. Hope you enjoy our chat.
New episodes of Type 2 are released every four weeks through my Looking Sideways channel. Hear it by subscribing to Looking Sideways via ApplePodcasts, Spotify or any of the usual other podcast providers. Thanks to Ewan Wallace for the theme tune, and to my editor Fina Charleson.
Enjoyed my chat with Soraya?