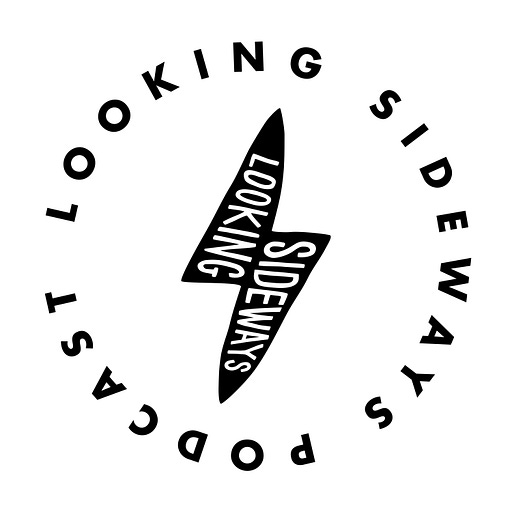 Jun 3 • 1HR 13M
Episode 208: Easkey Britton - Ebb and Flow
Ireland's beloved water-woman on our relationship to water, and why we need to ask more questions about the whole notion of blue health.
Presented by Matt Barr, Looking Sideways is a podcast about the best stories in skateboarding, snowboarding, surfing, and other related endeavours.
Looking Sideways is proudly ad-free and reader and listener supported. Thanks to all my paid subscribers, who help keep the podcast and newsletter free for everybody. Special thanks this week to listeners/readers Jake Tomlinson and Lina Kabbadj for supporting Looking Sideways with a paid sub!
To support Looking Sideways with a free or paid subscription, click below.
---
Easkey Britton alert!
Yep, I've got my old pal Easkey back on the show this week for her second visit, a mere six years after we first chatted for the pod. We've stayed in touch, and over the years I've watched the evolution of her singular, insightful career as a surfer, academic and writer with awe.
---
---
So when Easkey got in touch to say she'd be in London in mid May to do a talk at the Finisterre store about her new book Ebb and Flow, I packed the podcast kit, called up Tozer to take care of picture duties, and headed up to meet her.
And what an endlessly stimulating, occasionally mind-bending and always thought-provoking chat this one was. For me, Ebb and Flow is a quietly political piece of work, concerned as it is with the world we want to live in as individuals and a society, and gently interrogating as it does recent explosion in all things Blue Mind over the past few years. As ever, Easkey has a lot of very interesting things to say about water, our relationship to water, and how her own relationship to the element that has thus far defined her life has changed since she became a mum of twins.
---
This is a really great conversation, one which roves all over the place, and is embellished by the thoughtfulness and insight that characterises Easkey's view of the world. Thanks for following me down my usual conversational rabbit holes Easkey.
Hope you enjoy the episode - and if you've listened, let me know what you think!
---