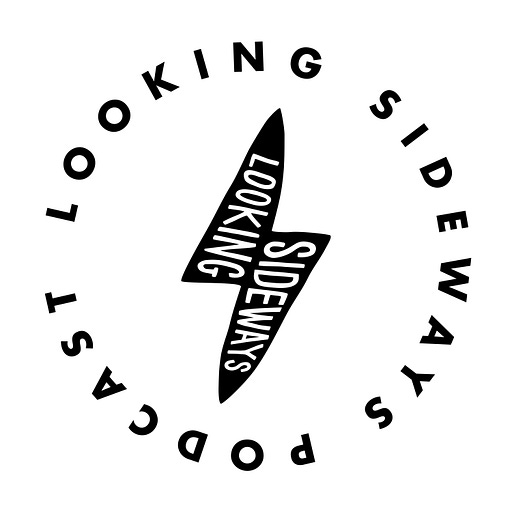 Aug 23, 2022 • 1HR 11M
Episode 192: Sage Kotsenburg - Rambo Season
Presented by Matt Barr, Looking Sideways is a podcast about the best stories in skateboarding, snowboarding, surfing, and other related endeavours.
I've been lucky enough to interview some stellar names over the years. But I've tended to stay away from the real uber-pros and icons. Why? Because we're used to them behaving and being presented in a particular way. And, in turn, they're used to interacting with media in a particular way - on their own terms, and with the barriers to real insight usually well and truly up.
So when one of these storied names drops the guard to show some vulnerability and openness, it has real impact. This is one reason why my episode with Jamie Thomas is still so popular. And why I think this latest conversation with Olympic gold medalist and modern day snowboarding icon Sage Kotsenburg is likely to have a similar effect.
After all, it isn't that often that one of the most high profile snowboarders in the world has the honesty and balls to discuss how, in the aftermath of the biggest triumph of his career, a mixture of stress and anxiety caused him to almost fall out of love with snowboarding. And explain how hard he had to fight to get back the passion that had characterised his rise to the top.
There's a vulnerability in Sage's words that reveal a fundamental truth - strip back the medals, the acclaim and the achievements, and we're all just human beings trying to do the best we can with the physical and mental tools we have. As I said to him when we finished recording, I think hearing this vulnerability and openness from somebody of Sage's stature is going to make an impact on a lot of people.
But then, Sage has always danced to his own tune. He's been through some fairly well documented changes over the last few years that I suspected had more to them than met the eye. This was what I really wanted to speak to Sage about and was, in the end, the conversation we were able to have.
I'm very grateful to Sage for coming on the show and speaking so honestly. Hope you enjoy this episode.