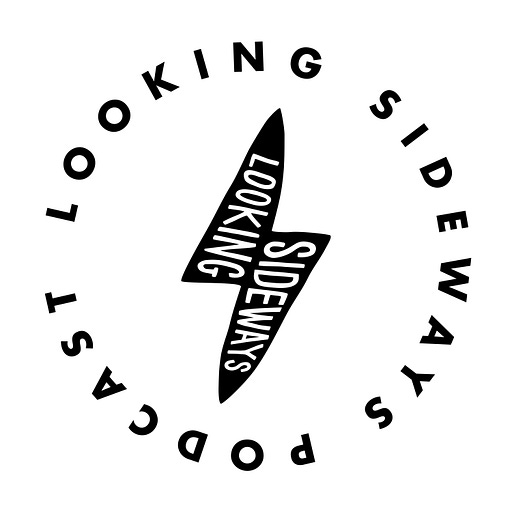 Jan 15 • 19M
Bonus: Housekeeping Corner - Why I Am (Finally) Going Paid
A quick HKC special on why I'm bringing in a partial paywall.
Presented by Matt Barr, Looking Sideways is a podcast about the best stories in skateboarding, snowboarding, surfing, and other related endeavours.
"Looking Sideways is 'just' about action sports in the same way that Moby Dick is 'just' a book about a load of men chasing a whale in a boat".
That line, from a listener, made me laugh.
When I first started the Looking Sideways podcast back in 2017, I described it as 'a podcast about action sports and other related endeavours'. I know everybody says this, but I genuinely had no expectations beyond the hope that a few people might listen to it and enjoy it.
Today, much to my ongoing surprise and delight, it has grown into quite a lot more than this.
Sure, it's still basically a podcast presented by a middle-aged white man called Matt (lol) and, latterly, a newsletter (double lol).
But as another listener said recently (I'm very lucky to get a lot of messages from listeners and readers) "…your platform is so very far from the usual action sports angle. It's really the lens we're using to look at life".
---
Looking Sideways: 10 Things is a reader-supported newsletter and podcast. Sign up for free or support what I do by taking out a paid subscription.
---
So what is Looking Sideways today?
I've come to realise it is now a few things.
1. A podcast
As I often joke on the show, Looking Sideways the podcast has evolved into 'a life's work'. I began with the idea that it might be a fun idea to start a podcast where I interviewed people from these worlds with interesting stories. Almost 250 episodes later, I've realised that the number of stories out there really is endless and that I'm only just getting started. Which is simultaneously daunting and exciting.
---
2. A community
The community that has developed around Looking Sideways, where people passionate about similar things can geek out, is something I really didn't see coming, and is one of the best bits about the whole thing. It turns out there are a LOT of people out there who are happy to reflectively geek out about surf, skate and snow, and who - yep - see these pursuits as a way of living a more fulfilling life.
---
3. A place to share knowledge and ideas
This is definitely my favourite part of the way the show and community has developed. Why? Because like anything in life, action sports are as deep or as fluffy as you want to make them. And whether it has been Jamie Thomas discussing his midlife crisis, or astronaut Christina Koch discussing how she took picture of surf spots from space to stay sane while spending a year aboard the International Space Station, the directions my conversations with guests have taken has surprised me as much as it has surprised listeners.
And I realised: this exchange of knowledge and ideas is basically what the podcast is 'about', as much as it is literally the act of interviewing people with interesting stories.
This was a bit of a revelation, because I've always loved sharing ideas and information with other people. (It does my friends' heads in, unless I'm on their team when we're playing Trivial Pursuit).
And this is why the podcast and newsletter have evolved into places where I can shamelessly, self-indulgently explore my own ideas, share knowledge and generally be that annoying person who is constantly recommending different things to people.
---
Why have I shifted the whole podcast and newsletter to Substack?
A few reasons really. Firstly, I just cannot really stand the regular social media platforms, and have been stepping back from them one-by-one in the last two years. They literally exist to monetise and weaponise peoples' fears and whenever I log onto them, I can feel my blood pressure rising, and I end up having arguments in my head with people I've never met. Once I realised that was actually happening, turning the fooking things off was an easy decision.
Contradictorily, I'm still on Instagram and WhatsApp (yes, I know they're owned by the same mob) which so far has been the main community home for Looking Sideways. But thanks to the format, it can be a pretty one-sided conversation.
Secondly, as regular listeners to the podcast will know, I've got a fairly unfashionable approach to getting paid for the work that I do on this platform. I only really want to get paid if, in return, I can do things of creative value to the wider world and the people I'll be selling to. (I've written and spoken about this fairly extensively over the years).
The problem with this is that the podcast world business model is predicated on getting everyone to read out a load of really shite, sub-local radio ad scripts that absolutely every listener ignores and skips.
So I've tried to do different stuff - I've got a small merch range; I've partnered with Patagonia on my Type 2 podcast; I released a book; I've buddied up with Db to run a series of omnibuses, and put together the LS x Db Fund; and I do the occasional corporate gig.
The one thing I haven't tried up to now is putting up a paywall or charging for subscriptions. Why? Because that has meant dealing with Patreon, which I always thought looked really clunky and clumsy.
On Substack I'll be able to run the podcast as usual, turn the newsletter into something much more well-rounded, and foster a genuine spirit of creative community in a way that doesn't really seem possible on the other platforms.
It also seems like a much calmer alternative: an ad and algorithm-free space that encourages the exchange of ideas - and tries to help creative people get paid fairly for their work in a reality elegant and thoughtful way.
Hence why I've decided to shift everything here and switch on paid subscriptions.
---
So how is this going to work then?
I'm going to continue releasing the same stuff I've always released - the weekly episodes, the weekly 10 Things newsletters, the books, stuff like the Db Fund, guest articles, my articles - everything. But I'm going to split into free and paid through Substack.
Free subscribers
All my regular podcast episodes will still be free, as they've always been. Type 2 will also still be free. These will go out every Sunday. And my regular 10 Things round up email, which goes out every Friday, will remain free. If you're signed up here already, and have supported what I do so far, I can't thank you enough.
Paying subscribers
Here's where it will change a bit. Paying subscribers will get more. They'll get all the podcasts and the weekly 10 Things. But they'll also get access to the full archive, my articles and my guest articles from the best writers in the industry, like Chas Smith, Chris Nelson and Lyndsay McLaren.
In addition, they'll also get access to special bonus episodes, the occasional live chat with friends-of-the-show, AND the chance to win prizes from my partners (Finisterre, Patagonia, Db, Yeti, Goodrays and Danner, for example) by commenting on the Open Threads I publish regularly.
I'll also be using the Substack Chat feature (below, which is, annoyingly, only in the app right now) to do special AMAs with me and guests after each episode, as well.
Other people on Substack offer all sorts to paid subscribers, such as personal Zoom specials, exclusive live q&as etc etc. I might end up doing this, but for now I want to be realistic about what I can sustain. I also think I put so much stuff out as it is that it's already a pretty good deal.
---
How much is it and why should I pay?
Monthly subscriptions will cost £1.75 a week - the cost of a flat white from Greggs (hey, don't sleep on Greggs when it comes to an affordable high street caffeine hit).
Why should you pay? Good question. And to be honest, not really knowing how to answer to this question put me off doing this for a while (God, I'm so British).
But then I realised - a paid subscription is just a way of supporting the whole thing while also helping to pay for the free stuff and enabling me to pay my contributors. As a colleague on here who went paid a while back said to me, "I thought people would subscribe for the specifics. Turns out most people who subscribe just like what I do and want to support me".
I also passionately believe that most modern action sports media really isn't fit for purpose. Sure, there some honourable exceptions out there (I'm lucky enough to write for most of those) but in the main the landscape has become a clickbait and advertising fuelled race-to-the-bottom.
In contrast, I've always strived to make Looking Sideways a thoughtful, long-form platform that gives space to stories the rest of the industry just won't go near. (Look at the reception to my recent episode of Type 2 about The Big Sea, for just one example of this, which I know most surf and action sports titles wouldn't go near because they're worried what their advertisers will say).
So a subscription, in a small way, will be a vote for the type of media landscape, and creative world, we want to participate in. It will help me explore more of the stories that have had such a response in the years since I've been making Looking Sideways. This is the main reason why I started Looking Sideways, and why I believe it's found such a loyal and passionate audience. A subscription will help me continue this bloody-minded mission, and expand it even further.
So after all that….if you decide to get involved, here's a code offering 10% off to say thanks.
---
Thanks!
If you decide to subscribe today, thanks so much for supporting what I do. I'd love to hear why in the comment section below.